The National Book Foundation announces 25 finalists for its 71st book awards that reflect a society at the crossroads.
On Tuesday, October 6, the National Book Foundation announced its finalists for the National Book Awards (NBA), with five finalists named in each of five categories. In keeping with the National Book Foundation's aim to broaden its horizons, the finalists offer unexpected range and pointed perspectives on contemporary issues. The fiction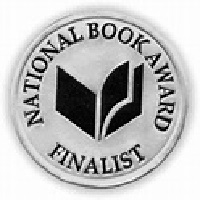 finalists kick off with Rumaan Alam's Leave the World Behind (Ecco), a harrowing tale of two families locked in together as apocalypse descends, going beyond Alam's incisive popular fiction to confront our failure to address contemporary threats. Lydia Millet's A Children's Bible (Norton) features self-reliant children in a stormy landscape resembling one boy's illustrated Bible. Newcomer Deesha Philyaw's The Secret Lives of Church Ladies (West Virginia Univ.), a good showing from a rising academic press, allows Black women and girls to speak for themselves in nine luminous stories. Set in 1980s Glasgow, Douglas Stuart's Shuggie Bain (Grove) is a richly detailed debut about generational poverty, alcoholism, confused sexuality, and the mother-child bond. Charles Yu's Interior Chinatown (Pantheon) deconstructs Asian and Hollywood stereotypes as it follows a protagonist who wants to be more than an Asian Everyman. Yu, a 2007 5 Under 35 honoree, and 2016 long-listee Millet are the only finalists this year to have received previous NBA attention.
Several of the nonfiction finalists reflect on major issues through a personal lens. DACA recipient Karla Cornejo Villavicencio's The Undocumented Americans (One World: Penguin Random) chronicles undocumented Americans nationwide, while Jerald Walker's How To Make a Slave and Other Essays (Mad Creek: Ohio State Univ.) considers the racism he encounters daily in academia and beyond. Jenn Shapland, who discovered letters between Carson McCullers and Swiss writer Annemarie Schwarzenbach intimating that they had a romantic relationship, uses My Autobiography of Carson McCullers (Tin House) to look at both McCullers's life and her own while also showing how queer love stories are submerged and finally revealed. Begun by Pulitzer Prize–winning journalist Les Payne and completed by his daughter, Tamara, The Dead Are Arising: The Life of Malcolm X (Liveright: Norton) is an in-depth biography two decades in the making. Finally, Claudio Saunt's Unworthy Republic: The Dispossession of Native Americans and the Road to Indian Territory (Norton) draws on government documents and eyewitness accounts to limn the consequences of President Andrew Jackson's 1830 Indian Removal Act.
A triumph for indie presses, the poetry finalists range from the visceral connection of humans, animals, and stars found in Mei-mei Berssenbrugge's A Treatise on Stars (New Directions) to Natalie Diaz's Postcolonial Love Poem (Graywolf), which finds new ways to address how society renders Black and Brown women invisible. Tommye Blount's Fantasia for the Man in Blue (Four Way) explores the black, queer body as locus of both desire and violence, particularly violence initiated by the police, while Anthony Cody's Borderland Apocrypha (Omnidawn) documents tragedy along the U.S.–Mexican border. Both poets are offering debut collections. Finally, Don Mee Choi's DMZ Colony (Wave) negotiates the complex relationship between South Korea and the United States by integrating verse, prose, and illustration.
Added in 2018, the translated literature category kicks off with Anja Kampmann's High as the Waters Rise (Catapult), translated from German by Anne Posten and featuring oil rig worker Waclaw's odyssey through Europe after the death of a coworker and friend. In Jonas Hassen Khemiri's The Family Clause (Farrar), translated from Swedish by Alice Menzie, a patriarch returns home from abroad to judge his adult children harshly. In Yu Miri's Tokyo Ueno Station, translated from Japanese by Morgan Giles (Riverhead), a ghost returns to the park he frequented as a homeless man after being marginalized in contemporary Japanese society. Set in Colombia, Pilar Quintana's The Bitch, translated from Spanish by Lisa Dillman (World), features the tragic consequences when a woman adopts an abandoned puppy. In Adania Shibli's Minor Detail (New Directions), translated from Arabic by Elisabeth Jaquette , a young woman in Ramallah attempts to discover the facts surrounding the rape and murder of a teenager in 1949, 25 years to the day before her own birth.
Finalists in Young People's Literature include Kacen Callender's King and the Dragonflies (Scholastic), Traci Chee'sWe Are Not Free (Houghton Harcourt), Candice Iloh's Every Body Looking (Dutton Books for Young Readers: Penguin Random), Victoria Jamieson & Omar Mohamed's When Stars Are Scattered (Dial Books for Young Readers: Penguin Random), and Gavriel Savit's The Way Back (Knopf Books for Young Readers: Penguin Random House). All winners will be announced on Wednesday, November 18, at the online-only 71st National Book Awards Ceremony. The ceremony will also feature the presentation of two lifetime achievement awards. Walter Mosley will be given the National Book Foundation's Medal for Distinguished Contribution to American Letters, with Edwidge Danticat presenting, and Carolyn Reidy will posthumously receive the Foundation's Literarian Award for Outstanding Service to the American Literary Community.