700 Penguin Random House
Top fiction picks: Colson Whitehead's The Nickel Boys, a gut-punch account of a college-bound Florida boy who lands in a monstrous juvenile reformatory in the Sixties, drawing on research about a real-life institution; and Nina George's The Book of Dreams, with Henri in a coma as a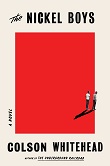 former girlfriend and the son he's never met sort out his life.
Top nonfiction picks: Ruth Reichl's Save Me the Plums: A Gourmet Memoir, a no-doubt luscious account of how a onetime Berkeley hippie kept her soul while becoming head of Gourmet, America's oldest epicurean magazine; and Sarah Rose's D-Day Girls: The Spies Who Armed the Resistance, Sabotaged the Nazis, and Helped Win World War II, what happened when Churchill's Special Operations Executive recruited women.
Fiction debuts: Bev Thomas's A Good Enough Mother, featuring a conflicted London psychotherapist whose unstable outsider son has disappeared; Samantha Downing's My Lovely Wife, an attention-getting thriller about a couple who alleviate the boredom of a long marriage with a little bloodshed; Joanne Ramos's The Farm, starring a Filipino immigrant regretting her decision to become a surrogate mother; Alan Hlad's The Long Flight Home, about a young British woman, her beloved pigeon, a Maine crop-duster pilot, and the National Pigeon Service during World War II; Juliet Escoria's Juliet the Maniac, a teenager's crash and burn, by an admired poet and short story writer; and Julia Phillips's Disappearing Earth, portraying the impact on a tight-knit if ethnically tense community when two girls are abducted on the Kamchatka Peninsula in Russia's Far East.
In-booth signings, Saturday, 1/26: 10:00 a.m., Melissa Hart, Better with Books: 500 Diverse Books To Ignite Empathy and Encourage Self-Acceptance in Tweens and Teens; 11:00 a.m., masher-upper Ian Doescher,William Shakespeare's Much Ado About Mean Girls; 2:00 p.m., MacArthur fellow Karen Russell, Orange World and Other Stories; Wallace Stegner debuter Lydia Fitzpatrick, Lights All Night Long; and No. 1 New York Times best-selling author Lauren Kate, The Orphan's Song; 3:00 p.m., Lilac girl Martha Hall Kelly, Lost Roses; Lily guy Steven Rowley, The Editor; and Jayson Greene, Once More We Saw Stars, a heart-wringing memoir of losing a child; and 4:00 p.m., Dark Matter author Blake Crouch, Recursion, and dystopian debuter Chuck Wendig, Wanderers.
In-booth signings, Sunday, 1/27: 1:00 p.m., laugh-out-loud essayist Helen Ellis, Southern Lady Code; 2:00 p.m., DC Comics Hour with Danielle Paige, Ridley Pearson, and Lauren Myracle.
810 Macmillan
Saturday giveaways, from 2:00 p.m.: Alan Brennert's Daughter of Moloka'i, a sequel to the beloved Moloka'i, whose heroine here meets the daughter she had to surrender; Tracey Garvis Graves's The Girl He Used To Know, bringing together smart, lovely, yet socially awkward Annika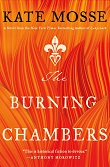 with polished Jonathan while in college for years of in-and-out-of love; Sarah Blake's The Guest Book, about one family's decades-long ties to a beautiful Maine island; Erika Swyler's Light from Other Stars, with dreamer-turned-astronaut Nedda surviving by her wits in space; and magic-thrills author Gwendolyn Womack's The Time Collector, whose protagonist can relive memories and history by touching an object. Plus Chip Cheek's Cape May, Yara Zgheib's Girls at 17 Swann Street, and Nicola Harrison's Montauk, all debuts with much in-house love.
Sunday giveaways, all-day chills: Kate Mosse's The Burning Chambers, a series startup grounded in the religious bonfires of 1560s France; Megan Goldin's The Escape Room, a debut thriller starting with a corporate team-building exercise involving escape from a locked elevator (don't try this); Brian Panowich's Like Lions, with family-conflicted sheriff Clayton Burroughs back from his successful run in the author's award-winning debut, Bull Mountain; Wendy Walker's The Night Before, with responsible Rosie realizing that wild-eyed sister Laura might be the danger rather than the endangered when she disappears after a date; and Christian White, The Nowhere Child, an Australian award winner whose heroine learns she might have been abducted as a child.
Monday all-day giveaway: Susan Choi's Trust Exercise, the Pulitzer Prize finalist's account of two first-year art students, drawn like moths to flame by their acting teacher, and a retelling years later of what really happened.
In-booth signings: Friday, 1/25, 5:30 p.m.: Harvey Award–winning cartoonist Peter Bagge, The Life Story of the Feminist Founder of the American Libertarian Movement; Saturday, 1/26, 10:00 a.m., librarian and debut YA author Emily Duncan, Wicked Saints; and Sunday, 1/27, 10:30 a.m., Scottish-born, California-based mystery award winner Catriona McPherson, Go to My Grave.
1101 HarperCollins
Giveaways, literary glitter: Granta New Voice Catherine Chung's The Tenth Muse, featuring brilliant mathematician Katherine's efforts to solve a hypothesis with a theorem that might also help her clarify her identity; O. Henry Award winner Chanelle Benz's The Gone Dead, whose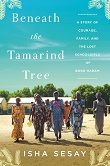 heroine returns to her family's Mississippi Delta shack and learns disquietingly that she went missing the day her father died; multi-ALA-award-winning Jean Kwok's Searching for Sylvie Lee, whose heroine hopes to find an older sister who has disappeared; and Costa Award–winning Sadie Jones's The Snakes, about a London couple discovering trouble (and not just reptiles) when they arrive at her brother's empty hotel in France.
Giveaways, pop fun: Meg Mitchell Moore's The Islanders, about three people on Block Island struggling to right their lives; Jacqueline Winspear's The American Agent, with Maisie Dobbs puzzled about the death of American correspondent Catherine Saxon in World War II London; Carol Goodman's The Night Visitors, in which domestic abuse victim Alice fatefully entrusts herself and her son to an off-kilter social worker; Anne Hillerman's The Tale Teller, with Navajo Lt. Joe Leaphorn investigating the disappearance of a valuable artifact as intimations of witchcraft float in the air; Sonali Dev'sPride, Prejudice, and Other Flavors, about the prickly coming together of Dr. Trisha Raje and modestly raised DJ Caine, now a star chef; and Jennifer Chiaverini's Resistance Women, historical fiction inspired by American Mildred Fish Harnack, married to a German economist, who organized resistance to the Nazis.
Huge-first-printing debuts: Trent Dalton's Boy Swallows Universe, autobiographical fiction about a 12-year-old in 1980s Australia with a jailbird mom, heroin-dealing stepdad, and sort-of guardian who's a legendary felon; and Julie Langsdorf's White Elephant, about a small-town conflict between neighbors that becomes a conflagration, with a surprising affair on the side.
In-booth signings, Saturday, 1/26: 10:00 a.m., Chanel Reynolds, What Matters Most: The Get Your Shit Together Guide to Wills, Money, Insurance, and Life's "What-ifs"; 11:00 a.m., No. 1 New York Times best-selling romance author Julia Quinn, The Other Miss Bridgerton, and "Reluctant Brides" author Marie Tremayne, The Viscount Can Wait; 1:00 p.m., debut author/Soho Press associate publisher Juliet Grames, The Seven or Eight Deaths of Stella Fortuna; and 2:00 p.m., award-winning thriller author Glen Erik Hamilton, Mercy River.
In-booth signings, Sunday, 1/27: 11:00 a.m., director and thriller author Taylor Adams, No Exit; 12:00 p.m., New York Times best-selling House Girl author Tara Conklin, The Last Romantics; 1:00 p.m., RITA-winning Susan Wiggs, The Oysterville Sewing Circle; 2:00 p.m., much-buzzing historical novelist Kate Quinn, The Huntress; 3:00 p.m., award-winning journalist Isha Sesay, Beneath the Tamarind Tree: A Story of Courage, Family, and the Lost Schoolgirls of Boko Haram; and 4:00 p.m., People Pick author Elise Hooper, Learning To See: A Novel of Dorothea Lange, the Woman Who Revealed the Real America.
1112 Harlequin
Giveaways, my most anticipated titles: Meredith May's The Honey Bus, the award-winning journalist's account of being raised by her bee-loving grandfather and herself becoming a fifth-generation beekeeper; and ER Ramzipoor's The Ventriloquists, debut fiction about World War II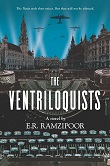 resistance fighters cranking out a newspaper satirizing the Reich.
Giveaways, best-selling authors: Kaira Rouda's The Favorite Daughter, with a woman emerging from soul-stopping grief over her daughter's death and finding that she barely recognizes her family; Pam Jenoff's The Lost Girls of Paris, with a war widow learning about the women spies of World War II through a suitcase of photos; Viola Shipman's The Summer Cottage, with a divorced empty-nester whose life is revivified when she discovers an intriguing packet of letters while renovating; and RaeAnne Thayne's The Cliff House, with practical Daisy Davenport, wild-hare sister Beatriz, and their lovely young aunt learning to save one another.
Giveaways, up and comers: Falguni Kothari's The Object of Your Affections, featuring a young widow serving as a surrogate for her work-obsessed best friend, with unexpected consequences; Mike Chen's Here and Now and Then, about ordinary-guy Kin Stewart, actually a former time-traveling agent from 2142 stuck in San Francisco after blowing a mission; Stacey Hall's The Familiars, about two women bonding during the 1612 Witch Trials of Pendle Hill in England; Jing-Jing Lee's How We Disappeared, with the grandson of Wang Di uncovering experiences she's never shared as a comfort woman in a Japanese military brothel; and Tom Phillips's Humans: A Brief History of How We F*cked It All Up, an account from the former editorial director of BuzzFeed UK highlighting humanity's more laughable (and shameful) moments.
In-booth signings, Saturday, 1/26: 11:00 a.m.: mega-best-selling thriller author Christina Dodd, What Doesn't Kill Her, and mega-best-selling romance author Susan Mallery, The Summer of Sunshine and Margo.
In-booth signings, Sunday, 1/27: 10:30 a.m., buzzing upmarket debut author Deb Spera, Call Your Daughter Home; 11:30 a.m., White House correspondent–turned–debut novelist Jessica Yellin, Savage News; and Mallory O'Meara, The Lady from the Black Lagoon: Hollywood Monsters and the Lost Legacy of Milicent Patrick, about a vanguard Disney female animator; and 12:30 a.m., RITA–winning Tiffany Reisz, The Rose.
2205 W. W. Norton
Norton giveaways: Mary Norris's Greek to Me, The New Yorker's Comma Queen celebrating all things beautifully Hellenic; Susan Richards Shreve's More News Tomorrow, with 70-year-old Georgiana Groves plumbing the truth about her father's self-confessed murder of her mother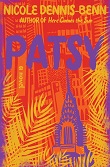 decades earlier; and Rawi Hage's Beirut Hellfire Society, from the winner of the International IMPAC Dublin Literary Award, the 1970s Beirut-set tale of an undertaker's son performing burials for those otherwise denied because of their sexuality or beliefs
Liveright giveaways: Nicole Dennis-Benn's Patsy, the multi-best-booked, Lambda-graced, NYPL Young Lions finalist's new novel about a Jamaican woman named Patsy who joins oldest friend and secretly beloved Cicely in America while leaving behind both mother and daughter; and Mary Miller'sBiloxi, with the Last Days of California author chronicling the story of washed-up sixtyish Louis McDonald Jr. getting a new life by getting a dog.
Pegasus giveaways: Cressida Connolly's After the Party, about a privileged young Englishwoman getting in trouble for her political beliefs before World War II; and Elizabeth Fremantle's The Poison Bed, a spine-crackling thriller set in the Jacobean Court of 1615.
Tin House giveaways: Kristen Arnett's Mostly Dead Things, an award-winning queer writer's mind bender about a young woman who takes over her father's taxidermy shop upon his suicide and really gets to know her nutty family; and Courtney Maum's Costalegre, the story of a collector/heiress rescuing beleaguered European artists during World War II while ignoring her daughter (yes, sounds like Peggy Guggenheim and her daughter, Pegeen).
In-booth Fantagraphics signings, Saturday, 1/26: 2:00 p.m., Jim Woodring, Poochytown; and 3:00 p.m., Simon Hanselmann, One More Year and Bad Gateway.
2310-2421 Ingram Content Group
Giveaways, Middle East fiction, 2310: From Hoopoe Press: Muhammad Abdelnabi's In the Spider's Room, an award-winning Egyptian author's depiction of a gay man's trauma in Egypt; and Raja Alem's Sarab, the Mecca-born, Paris-based author's tale of love between a young Saudi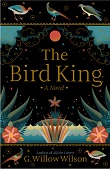 Arabian woman and a French officer, with the 1979 seizure of the Grand Mosque as backdrop. From American Univ. in Cairo Pr: Radwa Ashour's The Woman from Tantoura: A Novel from Palestine, the story of a girl whose village is disrupted by the 1948 exodus from Palestine and her decades of exile thereafter; and Bothayna Al-essa's All That I Want To Forget, about a poetry-loving young woman in conflict with her conservative older brother, who marries her off to a stranger; from a best-selling and award-winning Kuwaiti author.
Giveaways, Grove Atlantic fiction, 2404: Vijay Madhuri's The Far Field, about a young woman's travels from Bangalore to Kashmir to learn more about her deceased mother, and Isabella Hammad's The Parisian, about a young man's travels from Ottoman Palestine to France and return to a Palestine in tumult under British rule; plus Akwaeke Emezi's Freshwater, a multi-best-booked 2018 title from a National Book Foundation 5 Under 35 author, and Aminatta Forna's multi-best-booked 2018 Happiness from a Windham-Campbell Literature Prize winner.
Giveaways, more distinctive fiction: Anansi International (2407): Holly Ringland's The Lost Flowers of Alice Hart, about a girl raised by her flower-farming Australian grandmother, with rights sold to 14 countries; and Counterpoint (2409), debuter Nnamdi Ehirin's Prince of Monkeys, coming of age in vibrant Nigeria; Pete Fromm's A Job You Mostly Won't Know How To Do, becoming a single father with the death of a wife in childbirth, from a five-time winner of the Pacific Northwest Booksellers Literary Award; and Kalisha Buckhanon's Speaking of Summer, a literary thriller about searching for a sister, from the author of Upstate, among five titles for the National Book Foundation for the inaugural Literature for Justice Program.
Giveaways, my favorite nonfiction: Scribe (2313): former UN Under-Secretary-General Shashi Tharoor's Why I Am a Hindu; Greystone (2313):New York Times best-selling author Peter Wohlleben's The Hidden Life of Trees: What They Feel, How They Communicate—Discoveries from a Secret World; New World Library (2406): Veteran field geologist Margaret Winslow's excellently titled Smart Ass: How a Donkey Challenged Me To Accept His True Nature and Rediscover My Own, and Emmy-nominated film/video producer Scott Rieckens's Playing With FIRE (Financial Independence Retire Early): How Far Would You Go for Financial Freedom?; and Catapult (2409): Lara Prior-Palmer's Rough Magic: Riding the World's Loneliest Horse Race, by the youngest person and first woman to win the 1,000-kilometer Mongol Derby.
In-booth signings: Friday, 1/25, 6:00 p.m., G. Willow Wilson, The Bird King, from the author of the multi-best-booked Alif the Unseen; Saturday, 1/26, 11:00 a.m., Holly Ringland, The Lost Flowers of Alice Hart; and 1:00 p.m., Susan Holmes McKagan, The Velvet Rose, autobiographical debut fiction from the supermodel married to Guns N' Roses bassist Duff McKagan.
Come home to Diverse Books! Ingram's independent publishers celebrate a rich history of publishing diverse books with a display of exciting new titles and golden oldies, both children's and adult.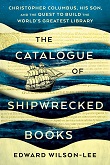 2325 Simon & Schuster
Giveaways, hot fiction: Jennifer Weiner's Mrs. Everything, about two sisters testing the world, available Saturday, 6/26, from 2:00 to 3:00 during the Spotlight on Book Club Picks; Armanda Lucas Correa, The Daughter's Tale, the internationally best-selling German Girl author's tale of learning about the German massacre of an entire French village through a mother's letters; Lisa See's The Island of Sea Women, about the women divers of Korea's Jeju Island, with two fledgling divers finding their friendship tested; and Candice Carty-Williams's Queenie, about a young Jamaican British woman who lives dangerously after breaking up with her long-term white boyfriend.
Giveaways, hot nonfiction: Edward Wilson-Lee's The Catalogue of Shipwrecked Books, about a 1500s polymath (and illegitimate son of Christopher Columbus) who built a far-reaching library of thousands of books; and Cara Robertson's The Trial of Lizzie Borden, drawing on trial transcripts, contemporary newspaper accounts, unpublished local accounts, and recently discovered letters from Lizzie herself to capture what the murder looked like at the time.
In-booth signings: Saturday, 1/26, 1:00 p.m., thriller author Jack Carr, The Terminal List, signing the 2018 hardcover (True Believer, second in the series, pubs in April); and 3:00 p.m., Book-Luster Nancy Pearl, George and Lizzie, signing the paperback of her debut novel; and Sunday, 6/27, 11:00 a.m., National Book Award winner Charles Johnson, The Way of the Writer: Reflections on the Art and Craft of Storytelling, signing his 2016 title.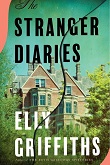 2424 Houghton Mifflin Harcourt
Galley giveaways: Lori Gottlieb's Maybe You Should Talk to Someone: A Therapist, Her Therapist, and Our Lives Revealed, one of the publisher's top spring titles, with the Atlantic's "Dear Therapist" columnist revealing what happened when she landed in the patient's chair; Mario Giordano's Auntie Poldi and the Vineyards, next in the series about German-born Auntie Poldi, who has retired to Sicily and here finds a corpse (and Mafia troubles) amid the grapevines; Elly Griffiths's The Stranger Diaries, with a high school English teacher shocked that a line from her favorite gothic story has been left with a murdered colleague's body; and Kate Davies's In at the Deep End, an erotic debut whose heroine swerves from disappointment in work and love as she launches a lesbian affair with a conceptual artist.
Finished book giveaways: Nana Kwame Adjei-Brenyah's Friday Black, the National Book Foundation 5 Under 35 author's debut, an LJ Best Short Story Collection of 2018; Sofia Lundberg's The Red Address Book, with nonagenarian Doris reconstructing her life through her address book, sold to 32 countries; Elinor Lipman's Good Riddance, with a woman tossing her mother's old yearbook, which her trash-diving documentary filmmaker neighbor picks up as gold; and Eugenia Kim's The Kinship of Secrets, with a South Korean family temporarily leaving behind the older daughter when immigrating to America—and then war breaks out.
2504 Hachette
Giveaways, surprise fiction: Kira Jane Buxton's Hollow Kingdom, a sharply written debut about a pet crow on a mission to save humanity in a virus-engulfed world; Carolina Setterwall's Let's Hope for the Best, autobiographical fiction addressed to the author's late partner, chronicling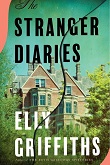 their final days together; and C.A. Fletcher's A Boy and His Dog at the End of the World, with the young hero leaving the shelter of his parents' remote island home and treading through a dystopian word to find his stolen dog.
Giveaways, authors you have loved: Harlan Coben's Run Away, with a father going after his long-gone, drug-addicted daughter when he spots her playing guitar in New York's Central Park; Cecilia Ahern's Roar, feminist short stories from the author of internationally best-selling books like P.S., I Love You; Michael Koryta's If She Wakes, about a car-crash victim in a coma yet realizing that someone wants her dead; Lauraine Snelling's Half-Finished, the award-winning inspirational fiction writer's story about women friends helping one another with interrupted projects and relationships; and Helena Hunting's Meet Cute, wherein Kailyn literally runs into an actor who once dazzled her teenage self, which leads to friendship and who knows what else?
Nonfiction giveaways: Caroline Van Henmert's The Sun Is a Compass: A 4,000-Mile Journey into the Alaskan Wilds, a biologist's account of undertaking an epic journey with her husband to reawaken her sense of wonder; and Donna Freitas's Consent: A Memoir of Unwanted Attention, with the well-known author recalling being stalked by her professor for more than two years.
In-booth signing, Saturday, 1/26, 2:00 p.m.: Louisa Morgan,The Witch's Kind, following A Secret History of Witches.
2508
Sourcebooks

One big giveaway: Adrian J. Walker's The Last Dog on Earth, about a man, the dog he loves, and the little girl who comes visiting in their dystopian world, which launches a great adventure. From the author of LJ-starred The End of the World Running Club, an international best seller.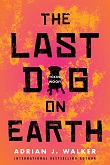 In-booth signing, Saturday, 1/26: 2:00 p.m. Kim Michele Richardson, The Book Woman of Troublesome Creek, set during Kentucky's Great Depression and inspired by the Pack Horse Library Project.
In-booth signing, Sunday, 1/27: 11:00 a.m., Kelli Estes, Today We Go Home, following The Girl Who Wrote in Silk.
2525 Workman
Fiction giveaways: Kimi Eisele's The Lightest Object in the Universe, a big-push dystopian novel about a man walking across a ravaged America to find his beloved, with whom he starts rebuilding the world; Felicity McLean's The Van Apfel Girls Are Gone, an Australian debut novel burning up the tracks internationally as it chronicles the long-term consequences when three girls vanish; Tim Mason's The Darwin Affair, a mystery showing how the attempted assassination of Queen Victoria and the death of a petty thief are connected; Louis Bayard's Courting Mr. Lincoln, reimagining the courtship of Abraham Lincoln and Mary Todd, with Lincoln's friend and possible lover Joshua Speed in the background; and Mathangi Subramanian's A People's History of Heaven, depicting five women in a Bangalore slum called Heaven who fight for themselves and their community.
Nonfiction giveaway: Matti Friedman's Spies of No Country: Secret Lives at the Birth of Israel, focusing on four spies in the so-called Arab Section, conceived by British intelligence and Jewish military in Palestine in the run-up to Israel's founding, who were from the Arab world and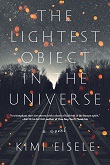 hence able to assume Arab identities. From the award-winning author ofPumpkinflowers.
Note: United for Libraries is facilitating a "Spotlight on Book Club Picks" at ALA Midwinter this year. Check out the list of author signings and book/galley giveaways.