Colgan, Jenny. The Bookshop on the Shore. Morrow. Jun. 2019. 416p. ISBN 9780062913555. $26.99; pap. Morrow Paperbacks. ISBN 9780062850188. $15.99; ebk. ISBN 9780062850195. lrg. prnt. WOMEN'S
Desperate to escape cramped, noisy London and build a better life for her young son, single-mom Lottie impulsively accepts a nanny position in the Scottish Highlands. Her employer turns out to be a widowed wreck with two out-of-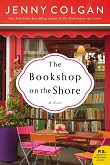 control monsters for children, but the setting is a grand manor house on Loch Ness, and with the help of kindly bookshop owner Nina, Lottie senses that she can heal. With a 100,000-copy paperback and 25,000-copy hardcover first printing.
Davies, Kate. In at the Deep End. Houghton Harcourt. Jun. 2019. 336p. ISBN 9781328629678. $25; ebk. ISBN 9781328628657. WOMEN'S
As disappointed with the men in her life as she is with her going-nowhere job, London-based Julia is thrilled to be invited to a warehouse party that's in a trendy part of town and promises good hookups. There she meets a conceptual artist who happens to be a woman, and Julia's sexual reorientation starts fast. But eventually she wonders whether life with lesbian lover Sam is any freer. An erotic debut getting notice; with a 50,000-copy first printing.
Foster, Lori. Sisters of Summer's End. HQN: HarperCollins. Jun. 2019. 384p. ISBN 9781335007681. $26.99; pap. ISBN 9781335468321. $15.99. WOMEN'S
Single mom Joy may be well to do, but her family was never very supportive, and she wants to be there for her five-year-old son. Maris grew up with little money but lots of love, and now she misses her family terribly. The two become each other's support in a different kind of family, with love in all forms coming their way. With a 10,000-copy hardcover and 75,000-copy paperback first printing.
Gilman, Susan Jane. Donna Has Left the Building. Grand Central. Jun. 2019. 416p. ISBN 9781538762417. $27; ebk. ISBN 9781538762448. Downloadable. WOMEN'S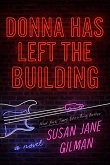 Once a punk rocker, now a hardworking suburban mother of two teenagers, Donna Koczynski makes a shocking discovery when she comes home early from a business conference and leaves her family for a road trip she calls an emotional scavenger hunt, trying to find the joy, love, and art she abandoned in her youth. From the sharply funny author who started out with the memoir Hypocrite in a Pouffy White Dress and had her fiction debut in 2014 with The Ice Cream Queen of Orchard Street; with a 50,000-copy first printing.
Green, Jane. The Friends We Keep. Berkley. Jun. 2019. 384p. ISBN 9780399583346. $26; ebk. ISBN 9780399583353. CD. WOMEN'S
Best friends at university, Evvie, Maggie, and Topher have lost touch with one another and their dreams: supermodel Evvie wrecked her career with an ill-advised liaison. Maggie married the love of her life, who turned out to be an alcoholic. And though Topher became a successful actor, shame rooted in his childhood has sabotaged his relationships. Now it's their 30th reunion; are second chances possible? Author most recently of The Sunshine Sisters, Green has climbed the New York Times best sellers list 17 times.
Holmes, Linda. Evvie Drake Starts Over. Ballantine. Jun. 2019. 304p. ISBN 9780525619246. $26; ebk. ISBN 9780525619253. Downloadable. WOMEN'S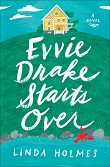 Host of NPR's Pop Culture Happy Hour podcast, Holmes tosses out a debut featuring a recently widowed young woman named Eveleth "Evvie" Drake, who remains a recluse in her small Maine town until former major-league pitcher Dean Tenney—childhood buddy of Evvie's best friend, Andy—moves into the apartment at the back of Evvie's house. Dean is in the doldrums, having lost his ability to throw straight, but his relationship with Evvie soon follows a clear line upward.
Mackintosh, Clare. After the End. Putnam. Jun. 2019. 400p. ISBN 9780451490568. $26; ebk. ISBN 9780451490582. WOMEN'S
Max and Pip are tight-as-a-fist and close-as-breathing until their son falls dangerously ill, with his very survival in question. The doctors have left the parents with some big decisions, and each has a different vision of how things should unfold. A departure from suspense for Mackintosh, who started with the award-winning I Let You Go and has since racked up New York Times and London Sunday Times best-selling credentials.
Mallery, Susan. The Summer of Sunshine and Margot. HQN: HarperCollins. Jun. 2019. 384p. ISBN 9781335659972. $26.99. WOMEN'S
Raised by a mother who spent more time with her boyfriends, twin sisters Sunshine and Margot are stumbling about in life and love. Until, that is, etiquette specialist Margot is hired by Hollywood Golden Age empress Bianca, who treats them like the daughters she never had, teaching them to honor their quirkiness and demand the love they want. With a 250,000-copy first printing.
Moore, Meg Mitchell. The Islanders. Morrow. Jun. 2019. 432p. ISBN 9780062840066. $26.99; ebk. ISBN 9780062840080. lrg. prnt. WOMEN'S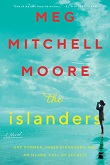 Son of a world-famous writer, Anthony Pucket triumphed with his debut novel, flopped with the follow-up, and is borrowing a friend's Block Island beach house to recalibrate. Also on Block Island: single-mom Joy Sousa, whose successful whoopie pie café is being threatened by a fancy food truck from New York, and Lu Trusdale, who told her husband she would give up lawyering when the children were born and now regrets that decision. From the author of The Captain's Daughter; with a 150,000-copy first printing.
Noble, Shelley. A Beach Wish. Morrow Paperbacks. Jun. 2019. 384p. ISBN 9780062675989. pap. $15.99; ebk. ISBN 9780062675996. lrg. prnt. WOMEN'S
Ever-obedient Zoe Bascombe followed her family's wishes and went to business school after she failed to make Juilliard. But when her mother dies, Zoe resists brotherly pressure and spreads the ashes where their mother wanted: at an unfamiliar place called Wind Chime Beach. And there Zoe discovers that her pearls-and-garden-club mother had another family. Now what? With a 50,000-copy first printing.
Orenstein, Hannah. Love at First Like. Atria. Jun. 2019. 320p. ISBN 9781982117795. pap. $16. WOMEN'S
Co-owner with her sister of a jewelry shop in Brooklyn, Eliza Roth learns about a former boyfriend's engagement and defiantly slips a diamond ring on her own finger—but inadvertently posts the photo she takes on her public business account. Sales explode, and Eliza feels that she needs to keep up the lie that she's engaged, which means finding a fake fiancé fast. But that might get in the way of actually falling in love. Orenstein's recent debut, Playing with Matches, was named a Best Book of Summer by Refinery 29, Bustle, and PopSugar; with a 35,000-copy first printing.
Shalvis, Jill. The Lemon Sisters. Morrow. Jun. 2019. 400p. ISBN 9780062741912. $26.99; pap. Morrow Paperbacks. ISBN 9780062741929. $15.99. ebk. ISBN 9780062741936. lrg. prnt. WOMEN'S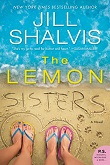 When perfect, polished sister Mindy arrives on her doorstep close to breakdown, what can wild-hare Brooke do but grab the kids, whom Mindy has brought along, and return to Wildstone, CA, so that her sister can recuperate. But going home is hard, because that's where still-hot Garrett lives, and he says he's off limits. Sister bonding and romance; with a 25,000-copy hardcover and 200,000-copy paperback first printing.
Steel, Danielle. Lost and Found. Delacorte. Jun. 2019. 288p. ISBN 9780399179471. $28.99. WOMEN'S
No word yet on plot, but here's a new novel from Steel that will add to the 650 million-plus copies of her novels available on Earth. Following Turning Point, Silent Night, and Blessing in Disguise, all pubbing in 2019.
Weiner, Jennifer. Mrs. Everything. Atria. Jun. 2019. 416p. ISBN 9781501133480. $28; ebk. ISBN 9781501133503. CD. WOMEN'S
From the 1950s to the present, two sisters push against the limits of their world, shifting and changing even as America changes with them. From No. 1 New York Times best-selling author Weiner; with a 350,000-copy first printing.