Billingham, Mark. Their Little Secret. Atlantic Monthly. Jun. 2019. 400p. ISBN 9780802147363. $26. THRILLER
Searching for a con man whose machinations compelled a woman to leap in front of an underground train, detective inspectors Tom Thorne and Nicola Tanner encounter a battered corpse whose death seems connected with their quarry. From an award-winning British author with big sales worldwide and strong library sales in this country.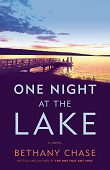 Chase, Bethany. One Night at the Lake. Ballantine. Jun. 2019. 304p. ISBN 9781524796341. $27; ebk. ISBN 9781524796358. Downloadable. SUSPENSE
Finally invited to boyfriend Ollie's family home on Seneca Lake, Leah Tessaro is sure she's going to get a proposal. Seven years, later June Kang is heading to the same house with Ollie, full of dread because she still doesn't know what happened between Ollie and her long-vanished friend Leah. Good reviews all 'round for Chase's The One That Got Away and Results May Vary.

Crais, Robert. A Dangerous Man. Putnam. Jun. 2019. 336p. ISBN 9780525535683. $28; ebk. ISBN 9780525535713. THRILLER
Joe Pike rescues young bank teller Isabel Roland from two abductors, and then things get complicated. The abductors are murdered, Izzy vanishes, and Joe's buddy Elvis digs up a crazy family story involving whistleblowing, the Witness Relocation Program, and more. Following The Wanted, a New York Times high flier.

Dimberg, Kelsey Rae. Girl in the Rearview Mirror. Morrow. Jun. 2019. 352p. ISBN 9780062867926. $26.99; ebk. ISBN 9780062867933. lrg. prnt. SUSPENSE
Bored with her office job, Finn Hunt is thrilled to start nannying for Philip Martin, who's being groomed for his father's Senate seat, and Philip's glamorous museum director wife. Then a young woman asks Finn to pass on a message to Philip, and layers of deceit (including Finn's) start peeling away. With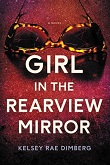 a 150,000-copy first printing, pretty big for a debut.

Herron, Mick. Joe Country. Soho Crime. Jun. 2019. NAp. ISBN 9781641290555. $26.95; ebk. ISBN 9781641290562. THRILLERS/ESPIONAGE
Armed with CWA Gold and Ian Fleming Steel daggers (and with his recent LJ-starred London Rules nominated for both awards), Herron takes us back to Slough House, where superannuated MI5-ers get marooned. But they're not dead yet, as Slough head Jackson Lamb sends out his troubled spies to settle a score.

Jones, Sandie. The First Mistake. Minotaur: St. Martin's. Jun. 2019. 304p. ISBN 9781250192028. $27.99; ebk. ISBN 9781250192059. CD. PSYCHOLOGICAL THRILLER
Happily remarried to Nathan after the death of her first husband, Alice is also grateful for good friend Beth. But then Nathan starts vanishing for stretches, and Alice gets the sense Beth isn't as reliable as she thought. Jones debuted in 2016 with the LJ-starred The Other Woman.

LaCorte, Ellen. The Perfect Fraud. Harper. Jun. 2019. 304p. ISBN 9780062906076. $26.99; ebk. ISBN 9780062906090. lrg. prnt. SUSPENSE
"Perfect fraud" Claire is hiding her absence of foresight from a family of successful psychics. Divorced mother Rena has moved cross-country to find help for her ailing four-year-old daughter. Their encounter on a plane radically shifts both their lives, especially as Rena has fallen for a guy who may not be as golden as he seems. A debut with a 50,000-copy first printing; promotion at Midwinter and BookExpo.

Maden, Mike. Tom Clancy Enemy Contact. Putnam. Jun. 2019. 480p. ISBN 9780525541691. $29; ebk. ISBN 9780525541714. CD/downloadable. MILITARY/THRILLER
When asked by a dying friend to scatter his ashes on a beloved Chilean hillside, Jack Ryan Jr. readily agrees. And he doesn't back down when he's warned by a former U.S. Army Ranger to desist and is subsequently knocked about badly by thugs who break into his room. What's in those hills?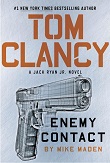 Following Tom Clancy Line of Sight.

Miranda, Megan. The Last House Guest. S. & S. Jun. 2019. 352p. ISBN 9781501165375. $26. CD. THRILLER
Avery Greer, a resident of coastal Littleport, ME, is good friends with Sadie Loman—sort of unusual, because Sadie is a wealthy summer visitor. So when Sadie is found dead, suspicion falls on Avery, and she's out to prove her innocence. From the author of All the Missing Girls; with a 250,000-copy first printing.

Patterson, James & David Ellis. Unsolved. Little, Brown. Jun. 2019. 432p. ISBN 9780316419826. $28; ebk. ISBN 9780316419840. lib. ebk. ISBN 9780316423137. CD/downloadable. THRILLER
In this follow-up to 2014's Invisible, durable FBI researcher Emmy Dockery is thrown by a case involving a string of victims, seemingly unconnected, who all look to have died by accident. Unfortunately, FBI Internal Affairs special agent Harrison "Books" Bookman considers everyone in the FBI a possible suspect—including ex-wife Emmy. Invisible very visibly debuted as No. 1 on the New York Times hardcover fiction list; with a 500,000-copy first printing.

Reardon, Bryan. The Perfect Plan. Dutton. Jun. 2019. 352p. ISBN 9781524743659. $26; ebk. ISBN 9781524743666. Downloadable. THRILLER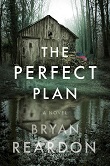 After the New York Times best-selling Finding Jake, Reardon returns with more family-rooted chills, this time between brothers. Tension permeates the relationship between troubled Liam Brennan and his big brother, Drew, a political hopeful for whom he quietly takes care of dirty business. Then one day he sails over the edge and kidnaps a young woman who works for Drew.

Ripley, Nathan. Your Life Is Mine. Atria. Jun. 2019. 336p. ISBN 9781501178238. $26. THRILLER
Naben Ruthnum is a Canadian author who won the 2013 Journey prize for his short story "Cinema Rex" and praise for his nonfiction Curry: Reading, Eating and Race. Here, writing under a pseudonym, he offers a literary thriller about a young woman named Blanche who has separated herself from a cult-leader father notorious for a killing spree and a mother who defended him. Then her mother is murdered, and Blanche senses that the cult is back in business. With a 40,000-copy first printing.

Robotham, Michael. Good Girl, Bad Girl. Scribner. Jun. 2019. 352p. ISBN 9781982103606. $26. THRILLER
Found skulking in a hidden room in a house undergoing renovation after a terrible crime, a teenage girl won't reveal anything about herself, even her name. Six years later, going by Evie Cormac, she sues for the right to leave the children's home where she is still staying. Interestingly, the psychologist reviewing her release discovers that she has a peculiar talent for pinpointing when people are lying. With a 75,000-copy first printing; from Gold Dagger and two-time Ned Kelly Award winner.

Roy, Lori. Gone Too Long. Dutton. Jun. 2019. 320p. ISBN 9781524741969. $27; ebk. ISBN 9781524741976. Downloadable. THRILLER
Seven years after ten-year-old Beth vanishes from her Georgia home, Imogene Coulter is burying the Klan leader father she has tried to deny. On the day of the funeral, she finds a child locked in the basement of his hideout, a discovery that links her to the long-gone Beth. From a two-time Edgar Award winner.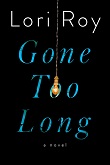 Thor, Brad. Untitled: A Thriller. Emily Bestler: Atria. Jun. 2019. 320p. ISBN 9781982104030. $27.99; ebk. ISBN 9781982104054. THRILLER
Here's the next in the outrageously popular series starring Scot Harvath, an ex-Navy SEAL Secret Service agent with world-saving tendencies. No plot details, but there's a 500,000-copy first printing and an eight-city tour to Atlanta, Dallas, Cleveland, Houston, Los Angeles, Nashville, Phoenix, and Washington, DC.

Woods, Stuart & Parnell Hall. Skin Game. Putnam. Jun. 2019. 320p. ISBN 9780735219168. $28; ebk. ISBN 9780735219182. CD/downloadable. THRILLER
Who knew the City of Light could be so dark? It's news to Teddy Fay, former CIA operative and current man about town, on assignment in Paris to look for someone who may have committed treason. Now his mission is getting more complicated. Third in a popular new series.