Cohen, Leah Hager. Strangers and Cousins. Riverhead. May 2019. 320p. ISBN 9781594634833. $27; ebk. ISBN 9780698409644. Downloadable. FAMILY LIFE
At daughter Clem's wedding in charming Rundle Junction, Bennie and Walter find events upended by their own secrets, Aunt Glad's recall of a terrible incident that befell her when she lived in their town, and the destabilizing force of new neighbors. Plus, Clem has ideas of her own. From the author of The Grief of Others, long-listed for the Orange Prize and the IMPAC Dublin Literary Award.
Evans, Richard Paul. The Road Home. S. & S. May 2019. 320p. ISBN 9781501111822. $21.99. CD. POP/INSPIRATION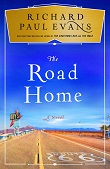 Following The Broken Road and The Forgotten Road, Evans wraps up Charles James's redemptive trek along Route 66 with Charles realizing that he was last happy when he was married to Monica and heading toward her, even though she's engaged. But he's still got things to learn. With a 250,000-copy first printing.
Graham, Heather. The Summoning. Mira: Harlequin. (Krewe of Hunters). May 2019. 384p. ISBN 9780778369912. $26.99; pap. ISBN 9780778368786. pap. $8.99. PARANORMAL ROMANCE
Never mind that she runs seances, Kristi Stewart doesn't believe in ghosts—until she encounters a long-dead ancestor drifting about the Savannah house she just inherited. Good thing PI Dallas Wicker is in town, investigating a colleague's whereabouts and soon concerned that other folks are disappearing, too. With a 400,000-copy paperback and 10,000-copy hardcover first printing.
Hoang, Helen. The Bride Test. Berkley. May 2019. 320p. ISBN 9780451490827. pap. $15; ebk. ISBN 9780451490834. ROMANCE
The author of The Kiss Quotient, one of this year's LibraryReads Favorite of Favorites, again features a character with Autism Spectrum Disorder. Khai Diep's mother is so concerned about his difficulty processing big emotions like love that she goes to Ho Chi Minh City to find him a bride, bringing back biracial Esme Tran, who falls for Khai but is convinced there's no hope. That's when Khai realizes there might be more than one way to love.
Knott, Robert. Robert B. Parker's Buckskin. Putnam. May 2019. 304p. ISBN 9780735218277. $27; ebk. ISBN 9780735218284. CD/downloadable. WESTERN
In this tenth in the New York Times best-selling series starring travel-where-they-may lawmen Virgil Cole and Everett Hitch, gold is discovered in the hills near Appaloosa as the town prepares to appoint a new sheriff. But even with the winter snows coming thicker and faster and two big mining companies competing to stake a claim, our daring duo has a bigger problem: anonymous letters that lead them to a serial killer. Originally scheduled for February 2018.
Patterson, James with Peter de Jonge. Miracle at St. Andrews. Little, Brown. May 2019. 256p. ISBN 9780316519106. $26; ebk. ISBN 9780316422611. lib. ebk. ISBN 9780316422628. CD/downloadable. SPORTS
Where does a former professional golfer go for guidance? To the hallowed greens of St. Andrews in Scotland, of course. But Travis McKinley isn't looking simply to improve his game; he's looking for a better way to live. Third in the "Miracle" series, Patterson having already visited the 17th Green and Augusta; with a 300,000-copy first printing.
Pitoniak, Anna. Necessary People. Little, Brown. May 2019. 352p. ISBN 9780316451703. $27; ebk. ISBN 9780316451710. Downloadable. PSYCHOLOGICAL
In college, rich, swanky Stella showed aspirational Violet how good life could be but had to remain the center of attention. Later, Violet finally escapes her friend's blinding light as she works her way up to producer at a cable news network. Then Stella gatecrashes the network and steps in front of the camera, taking credit for Violet's work. Where will their conflict end? From the author of The Futures; with a 50,000-copy first printing.
Quick, Amanda. Tightrope. Berkley. May 2019. 352p. ISBN 9780399585364. $27; ebk. ISBN 9780399585371. ROMANTIC SUSPENSE
In a new series begun with The Girl Who Knew Too Much, strange things happen in Burning Cove, CA, where people go in the 1930s to rest up or start over. Here, a former trapeze artist is caught up in the onstage death of an inventor whose latest clever creation has gone missing. Quick redirects, and readers respond.
Steel, Danielle. Blessing in Disguise. Delacorte. May 2019. 288P. ISBN 9780399179327. $28.99; ebk. ISBN 9780399179334. WOMEN'S
Interning at an art gallery in Paris, Isabelle McAvoy has a relationship with a gentle older man who takes her to his Normandy chateau, but she returns to New York when she gets pregnant. In the end, she's a successful art consultant and single mom with three different daughters from three different fathers, with her little brood diverging and finally bonding.
Tilly, Meg. Cliff's Edge. Berkley. May 2019. 336p. ISBN 9780440000549. pap. $15; ebk. ISBN 9780440000556. Downloadable. ROMANTIC SUSPENSE
Actress Tilly returns to the setting of her LJ-starred Solace Island, where jilted Maggie went to visit sister Eve and found love with Luke. Now Eve is house sitting for the honeymooning couple, not realizing that Luke offered the house as an escape to his friend, celebrated actor Rhys Thomas. Rhys is ever so helpful, Eve isn't fussing, but there are some bad guys in the background.
Trout, Nick. The Wonder of Lost Causes. Morrow. May 2019. 464p. ISBN 9780062884305. $26.99; pap. ISBN 9780062747945. $16.99, ebk. ISBN 9780062747952. COMING OF AGE
Veterinarian Kate Blunt is in a bind: she's told son Jasper can't have a dog because of his cystic fibrosis, but at the Cape Cod animal shelter where she works, a dog name Whistler with little chance for adoption has bonded almost mystically with Jasper. Trout, a staff surgeon at Boston's Angell Animal Medical Center, authored the New York Times best-selling memoir, Tell Me Where It Hurts. With a 100,000-copy paperback and a 25,000-copy hardcover first printing.