Each month, LibraryReads offers a list of ten just-published titles that librarians nationwide say they are most excited to recommend. But because December is a slow publishing month, its titles get combined with those from the following January. Instead, LibraryReads presents a Favorite of Favorites list that stands as a handy year in review. Just published, this year's list is topped by Tara Westover's Educated: A Memoir, a nice surprise as the LibraryReads lists tend heavily toward fiction. In this work, also an LJSpring Editors' Pick,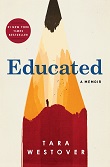 Westover explains that she hungered for education precisely because her survivalist parents eschewed formal schooling for their children.

The rest of the list ranges widely across fiction. Four titles are essentially literary fiction with strong commercial crossover appeal: Tayari Jones's An American Marriage (No. 2), Madeline Miller's Circe (No. 3), Chloe Benjamin's The Immortalists (No. 6), and Tommy Orange's There There (No. 8). Both Jones's and Orange's titles were long-listed for the National Book Awards, and Orange's work is also short-listed for the Andrew Carnegie Medal for Excellence in Fiction. Miller's Circe was an LJ Spring Editors' Pick, and Benjamin's The Immortalists received a Discover Great New Writers shout-out.


With Miller's feminist retelling of a famed myth leading the way, these titles mostly offer up voices not frequently heard. Jones, for instance, addresses wrongful conviction, and while novelists typically deal with all sides of an issue, she observed at LJ's 2018 Day of Dialog that in this case, "there is no other side; it's terrible to lock people up for things they didn't do." Orange, presenting the urban Native American experience, explained in an LJ interview, "There's a monolithic nature to how we think of Native people, a way that's historical and one-dimensional, and it needs an update." Of the four siblings in her novel, who are foretold the dates of their deaths, Benjamin told LJ, "Fate and chance and choice are all in a grayer matrix than it probably seems."

"What makes me excited as a writer and what makes me turn the pages as a reader is conflict, and family is a great place to start," explained Ruth Ware when she introduced The Death of Mrs. Westaway at Day of Dialog. That book surfaced as No. 4 on the Favorite of Favorites List. Another thriller, A.J. Finn's The Woman in the Window, was No. 10. Both titles exemplify the current enthusiasm for titles that generate chills from personal, at-home situations; as Finn told LJ an interview, "[Gillian] Flynn ushered in a new era of suspense—the sort of suspense I'd read and studied for years."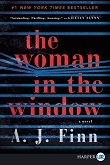 Though not in the thriller mode, Kristin Hannah's The Great Alone (No. 5) shows a family coping with the rigors of the Alaskan wilderness. It was flagged in "A Librarian Crowd-Sourced Reading List for Chelsea Clinton" after Clinton told LJ that she liked historical fiction, informative nonfiction, and uplifting reads. Finally, like thrillers, romance paired up on this year's Favorite of Favorites list. Helen Hoang's The Kiss Quotient, about a young woman with autism finding romance, hit the No. 7 spot, while Jasmine Guillory's The Wedding Date ranked No. 9 with the story of two people stuck in an elevator who plot to attend a wedding as a couple. Hoang's title was featured in the ALA RUSA CODES summer reading list and highlighted in LJ's "Love Changes Everything: Romance Preview 2018." Guillory's title was previewed in LJ's  "Love Is All Around." For more on these titles, see libraryreads.org.