Benjamin, Melanie. Mistress of the Ritz. Delacorte. May 2019. 400p. ISBN 9780399182242. $28; ebk. ISBN 9780399182259. CD. HISTORICAL FICTION
Notable for historical fiction often drawing on real-life characters or events, Benjamin checks into the Paris Ritz, run by free-spirited American Blanche Auzello and her serious-minded director husband, Claude. The hotel's high-flying glamour can't mask tensions (owing partly to buried secrets) that plague the couple—or the trouble that comes when the Germans march into town and make the Ritz their headquarters. Following the LJ-starred The Girls in the Picture.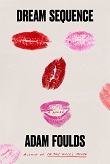 Foulds, Adam. Dream Sequence. Farrar. May 2019. 224p. ISBN 9780374143701. $25; ebk. ISBN 9780374718763. LITERARY
Made famous by the The Grange, a soapy television series, Henry wants to play the big screen and may be headed there with an offer from a distinguished Spanish auteur. New divorcée Kristin clings lovingly to his TV image and every scrap of social media data about him. A story of stalking from one of Granta's Best of Young British Novelists and a brilliant poet to boot; i'm really anticipating.
Hessler, Peter. The Buried: An Archaeology of the Egyptian Revolution. Penguin Pr. May 2019. 448p. ISBN 9780525559566. $28; ebk. ISBN 9780525559573. Downloadable. POLITICAL SCIENCE
Having served as Beijing correspondent for The New Yorker from 1996 to 2007 (see the New York Times best-selling, National Book Award finalist Oracle Bones), MacArthur Fellow Hessler answered the lure of ancient Egypt and became the magazine's Cairo correspondent in 2011, arriving in time for the Arab Spring. Here's his view of Egypt's political situation, shaped by chats with his illiterate garbage collector and a Chinese small-businessman, for instance, and his work on an archaeological dig
Maraniss, David. A Good American Family: The Red Scare and My Father. S. & S. May 2019. 416p. ISBN 9781501178375. $28. CD. HISTORY
A two-time Pulitzer Prize winner and top-selling author, Maraniss examines mid-20th-century American politics by focusing on of his father, Elliott, who commanded an all-black company during World War II and was later called before the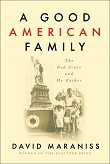 House Un-American Activities Committee in 1952, fired from his newspaper job, and blacklisted for five years. Yet he retained his belief in America. Tellingly relevant, enriched by accounts of Elliott's accusers and defenders, and boasting a 75,000-copy first printing.
Snyder, Rachel Louise. No Visible Bruises: What We Don't Know About Domestic Violence Can Kill Us. Bloomsbury. May 2019. 320p. ISBN 9781635570977. $28. FAMILY/ABUSE
If domestic violence really was that bad, wouldn't victims just walk out? Anyway, we've got an adequate shelter system, and such violence is unrelated to issues like mass shootings and sexual assault. These are just some of the myths shredded by journalist Snyder, an associate professor at American University, who points out that domestic violence accounts for 15 percent of all violent crime nationwide and is considered a global epidemic by the World Health Organization. Winner of the J. Anthony Lukas Work-in-Progress Award.