Barron, Laird. Black Mountain. Putnam. May 2019. 320p. ISBN 9780735212893. $26; ebk. ISBN 9780735212909. Downloadable. MYSTERY
A multiple Locus, World Fantasy, and Bram Stoker Award nominee and three-time Shirley Jackson Award winner, Barron assays another genre with a series starring Hudson Valley, NY, private eye Isaiah Coleridge. On his second outing (after Blood Standard), Isaiah is asked by the local Mafia capo to investigate the gruesome murder of a small-time criminal—the second such murder, bad news for the criminals who want to be in control.

Burdette, Lucy. A Deadly Feast: A Key West Food Critic Mystery. Crooked Lane. May 2019. 272p. ISBN 9781683319696. $26.99. MYSTERY
In this next in the yummy "Key West Food Critic" mysteries from Agatha, Anthony, and Macavity short-listed Burdette, food critic Hayley Snow is wrapping up a final assignment for Key Zest magazine before Thanksgiving and her wedding shortly thereafter when friend Analise Smith asks her to investigate the death of a customer on her seafood tasting tour. The key lime pie was poisoned, but is the pastry chef being framed?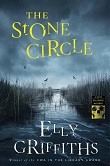 Griffiths, Elly. The Stone Circle. Houghton Harcourt. May 2019. 384p. ISBN 9781328974648. $27; ebk. ISBN 9781328974655. MYSTERY
Things have always been complicated, professionally and personally, between forensic archaeologist Ruth Galloway and DCI Nelson. But it gets worse as Nelson starts receiving nasty letters that, while anonymous, clearly come from the individual who dragged him into a difficult case years ago. Ruth is receiving letters from the same person, a former mentor, but there's a catch. He's supposed to be dead. From a CWA Dagger in the Library Award winner.

Haines, Carolyn. Game of Bones. Minotaur: St. Martin's. May 2019. 336p. ISBN 9781250154156. $26.99; ebk. ISBN 9781250154163. MYSTERY
With the ritualistic murder of a crew member during the excavation of a new-found Native American temple site in the Mississippi delta, dig head Dr. Frank Hafner is brought in for questioning and hires Sarah Booth to prove his innocence. Numerous suspects surface, and as the dig suffers more violence, Tunica tribe member Peter Deerstalker's claim that the site is cursed feels real. From the multi-award-winning author, a follow-up to Gift of Bones.

Housewright, David. Dead Man's Mistress: A McKenzie Novel. Minotaur: St. Martin's. May 2019. 320p. ISBN 9781250212153. $26.99; ebk. ISBN 9781250212160. MYSTERY
After featuring in over 100 intimate paintings by celebrated (and married) artist Randolph McInnis, young apprentice Louise Wykoff lay low for decades owing to the scandal. Now, with all of McInnis's paintings accounted for in museums or collections, she emerges to say she held on to three McInnis paintings—and they've been stolen. Guess what assignment unlicensed private eye Rushmore McKenzie has next? From three-time Minnesota Book Award winner.

Jonasson, Ragnar. The Island. Minotaur: St. Martin's. May 2019. 304p. ISBN 9781250193377. $27.99; ebk. ISBN 9781250193384. CD. MYSTERY
Having made his name in this country with Snowblind and Nightblind (from the "Dark Island" series), Jonasson launched a new series with The Darkness, featuring Detective Inspector Hulda Hermannsdóttir of the Reykjavík Police department and called "heart-pounding" by LJ. In this second volume, D.I. Hermannsdóttir investigates when death stalks a group of friends reconnecting at a remote hunting lodge in Elliðaey. Short-listed for the Crime Novel of the Year Award in Iceland and a best seller there.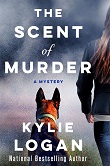 Logan, Kylie. The Scent of Murder. Minotaur: St. Martin's. May 2019. 320p. ISBN 9781250180612. $26.99; ebk. ISBN 9781250180629. MYSTERY
As assistant at an all-girls school, Jazz Ramsey puts her heart and soul into volunteering with Luther, a cadaver dog in training. They are practicing in an empty building when Luther signals that he has detected a body, which turns out to be a goth-clad teenage girl whom, alas, Jazz recognizes. A series starter from the nationally best-selling author of "The League of Literary Ladies Mysteries" and more.

Manzini, Antonio. Spring Cleaning. Harper Paperbacks. May 2019. 368p. ISBN 9780062696526. pap. $15.99; ebk. ISBN 9780062696533. MYSTERY
In his fourth outing, Italian police inspector Rocco Schiavone beats himself up over the death of his best friend's girlfriend, for which he feels responsible, and worries about the kidnapped teenage girl he rescued whose parents and boyfriend are playing a game of their own. From an internationally best-selling author; an English-subtitled TV series based on the Schiavone books is available on Starz.

Massey, Sujata. The Satapur Moonstone. Soho Crime. May 2019. 384p. ISBN 9781616959098. $26.95; ebk. ISBN 9781616959104. MYSTERY
Agatha and Macavity award winner Massey follows up The Widows of Malabar Hill, the big-hit launch of her "Mystery of 1920s Bombay" series, with another mystery starring India's only female lawyer in the 1920s. Here, Perveen Mistry is tasked with planning the education of a young crown prince after the sudden deaths of his father and older brother. Unfortunately, she finds the Satapur palace full of icy-cold intrigue. Look for promotion at ALA Midwinter.

Page, Katherine Hall. The Body in the Wake. Morrow. May 2019. 240p. ISBN 9780062863256. $25.99; ebk. ISBN 9780062863270. lrg. prnt. MYSTERY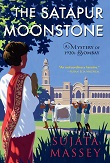 Caterer Faith Fairchild is summering at her Penobscot Bay, ME, cottage, with her family mostly out and about as she bucks up one friend while calming another's daughter, who's coping with a nasty mother-in-law to-be. But there's a bigger problem: an unidentified body, much tattooed, floating in Lily Pond. With a 35,000-copy first printing; from a recipient of the Lifetime Achievement Award at Malice Domestic.

Perry, Anne, ed. Odd Partners: An Anthology. Ballantine. May 2019. 368p. ISBN 9781524799359. $28; ebk. ISBN 9781524799366. Downloadable. MYSTERY/SHORT STORIES
Under the auspices of Mystery Writers of America (MWA), New York Times best-selling author Perry asked famed mystery spinners to write original stories featuring the "odd partners" of the title. Other stories came from MWA contest winners. Here, William Kent Krueger dreams up a fly-fisherman and a gray wolf joining forces against a malicious billionaire, while Perry herself pairs an English sergeant and his German counterpart in a search for a missing soldier during World War II.