Englander, Nathan. Kaddish.com. Knopf. Mar. 2019. 224p. ISBN 9781524732752. $24.95; ebk. ISBN 9781524732769. lrg. prnt. Downloadable. LITERARY FICTION
What happens when Larry, an atheist in a family of orthodox Memphis Jews, ducks his responsibility as the eldest son to say the Kaddish, the Jewish prayer for the dead, every day for 11 months when his father dies? He hires a stranger through a website called Kaddish.com to say the prayer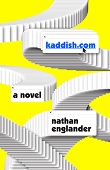 so that his father's soul finds peace. From the Pulitzer Prize finalist, a funny book about serious issues.

Hustvedt, Siri. Memories of the Future. S. & S. Mar. 2019. 336p. ISBN 9781982102838. $27; ebk. ISBN 9781982102852. LITERARY FICTION
In her New York City apartment in the late 1970s, fresh-from-the Midwest S.H. records the increasingly disturbing rants she hears through fingernail-thin walls from Lucy Brite next door. Forty years later, as she's tending to her elderly mother, S.H. discovers the notebook of Lucy's monologs, along with a never completed novel, and cross-cuts them with what she recalls to get a clearer understanding of time, memory, and self. From Los Angeles Times Book Prize winner Hustvedt; with a 50,000-copy first printing.

Kotlowitz, Alex. An American Summer: Love and Death in Chicago. Nan A. Talese: Doubleday. Mar. 2019. 304p. ISBN 9780385538800. $27.95; ebk. ISBN 9780385538817. Downloadable. SOCIAL SCIENCE
What does it do to the very souls of Chicago residents that over the past two decades, 14,033 people have been killed in the city and another 60,000 or so wounded by gunfire? To find out, Kotlowitz focuses on one summer, capturing the whole through portraits: a man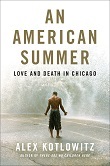 struggling with having killed a rival gang member years ago, for instance, and a social worker whose favorite teenager won't give testimony in the murder of his best friend. From a Peabody, George Polk, Helen B. Bernstein, and Robert F. Kennedy Journalism award winner whose There Are No Children Here was called one of the 150 most important books of the 20th century by the NYPL.

Lalami, Laila. The Other Americans. Pantheon. Mar. 2019. 320p. ISBN 9781524747145. $25.95; ebk. ISBN 9781524747152. Downloadable. LITERARY FICTION
After Moroccan immigrant Driss Guerraoui is killed in a hit-and-run in California, a host of characters converge to reveal his family's secrets and the town's failings with perhaps redemptive results. Among them are his widow, Maryam, still longing for the old country; his jazz composer daughter Nora, returning home; undocumented witness Efraín, fearing deportation if he testifies; a detective, dealing with her own troubled son; and more. From Pulitzer Prize finalist and Man Booker Prize long-listed Lalami (The Moor's Account).

Lopez, Barry. Horizon. Knopf. Mar. 2019. 592p. ISBN 9780394585826. $30; ebk. ISBN 9780525656210. Downlodable. TRAVEL
Ranging from western Oregon, the Arctic, and the Galápagos to Kenya's deserts, Australia's Botany Bay, and Antarctica's ice shelves, the National Book Award-winning Lopez (Arctic Dreams) recalls some of his most significant worldwide travels. Aside from what he himself has seen, he ventures back in time to chronicle prehistoric peoples on Canada's Skraeling Island, for instance, and a Native American emissary's experiences in isolationist Japan. Lopez's backlist has sold over a million copies, so he's got an audience.

Mayes, Frances. See You in the Piazza: New Places To Discover in Italy. Crown. Mar. 2019. 448p. ISBN 9780451497697. $27; ebk. ISBN 9780451497710. lrg. prnt. Downloadable. TRAVEL
The author of the celebrated Under the Tuscan Sun, a New York Times best seller for more than two and a half years, knows that there's more to Italy than the Roman Forum. Here she takes us on a guided tour through all 20 of Italy's regions, Friuli to Calabria, showing us the sights, sounds,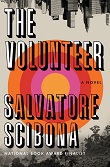 and, of course, tastes that often only the locals know. More than a guidebook; there are even recipes.

Scibona, Salvatore. The Volunteer. Penguin Pr. Mar. 2019. 432p. ISBN 978052555852. $28; ebk. ISBN 9780525558538. Downloadable. LITERARY FICTION
A child abandoned by his father in an international airport, speaking an unrecognizable language and with nothing to carry but his coat, its pockets stuffed with money. That's the start of this saga about Vollie Frade, who enlists in the U.S. Marine Corps to fight in Vietnam, where he's forced to serve a clandestine branch of the U.S. government whose aims he doesn't understand. As Scibona's first novel The End was a Young Lions Fiction Award winner and a National Book Award finalist, getting him named one of The New Yorker's 20 Under 40, this follow-up is much anticipated.