Atwood, Margaret (text) & Renée Nault (illus.). The Handmaid's Tale. Nan A. Talese: Doubleday. Mar. 2019. 240p. ISBN 9780385539241. $22.95; ebk. ISBN 9780385544856. LITERARY FICTION/GN
Booker Prize winner Atwood needs no introduction, and neither does her classic The Handmaid's Tale, on our minds now more than ever. (Have you been watching Hulu's Golden Globe Award–winning series?) The illustrations in this graphic-format adaptation come form Canadian artist Nault,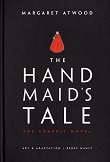 whose watercolor-and-ink illustrations can be found in books, magazines, newspapers, and advertising worldwide.

Bhagwati, Anuradha. Unbecoming. Atria. Mar. 2019. 336p. ISBN 978150116254. $26; ebk. ISBN 9781501162565. MEMOIR
Raised by no-nonsense Indian parents, Bhagwati bucked everyone's expectations when she dropped out of Harvard graduate school and joined the Marines, intent on proving herself in the most rigorous branch of the military. Instead, as a bisexual woman of color in the military, she faced misogyny, racism, and abuse, and when her tour of duty was up, she decided to fight the injustice she had encountered by founding the Service Women's Action Network (SWAN), which has since brought about numerous policy reforms within the Department of Defense and Department of Veteran Affairs. With a 40,000-copy first printing.

Butler, Nickolas. Little Faith. Ecco. Mar. 2019. 336p. ISBN 9780062469717. $26.99; ebk. ISBN 9780062469731. LITERARY FICTION
Winning prizes and selling lots of books since the publication of the surprising Shotgun Lovesongs, Butler returns to the heartlands with the story of a family riven by faith. Lyle Hovde is happy that wayward daughter Shiloh has returned to their Wisconsin home with her six-year-old son, Isaac. Unfortunately, Shiloh has fallen under the sway of a radical church whose pastor sees Isaac as a healer, and the church's actions endanger Isaac's life. Based on a real-life story; with a 50,000-copy first printing and a five-city tour.

Eggers, David. The Parade. Knopf. Mar. 2019. 192p. ISBN 9780525655305. $26.95; ebk. ISBN 9780525655312. CD/downloadable. LITERARY FICTION
Staying on-target thematically (see his other great works), Eggers crafts the story of two Western contractors, Four and Five, sent without passports to a country just recovering from the ravages of civil war and tasked with building a highway. As partners, they couldn't be more different; conscientious Four focuses on deadlines and eats only the food provided by the company, while wild-hare Five races ahead in his vehicle and loves hanging out with the locals at the bars. But an overwhelming danger brings them together. Inspired by Eggers's experiences in the South Sudan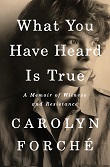 .

Forché, Carolyn. What You Have Heard Is True: A Memoir of Witness and Resistance. Penguin Pr. Mar. 2019. 400p. ISBN 9780525560371. $28; ebk. ISBN 9780525560388. Downloadable. MEMOIR
Forché is a distinguished poet (she received the Academy of American Poets Fellowship) who's also radically engaged; she's the editor, for instance, of the anthology Against Forgetting: Twentieth-Century Poetry of Witness. Here she recounts how it really started; decades ago, the relative of a friend, charismatic and imbued, drove from El Salvador to ask her to visit his country. Once there, Forché learned about extreme poverty and oppression as protesters were attacked and priests and farm workers murdered; meanwhile, she and her friend stay just ahead of the death squads. With a national tour.

Hempel, Amy. Sing to It. Scribner. Mar. 2019. 192p. ISBN 9781982109110. $25; ebk. ISBN 9781982109134. SHORT STORIES
Winner of the Rea Award for the Short Story and the PEN/Malamud Award for Short Fiction, among other awards, Hempel is a past master of short fiction, offering her first new collection in over ten years. Among her characters here are a volunteer lovingly tending to dogs that are about to be euthanized, a wife agonizing over her husband's affair with a glamorous older woman, and a woman examining her decision to give up her child for adoption decades ago. Not to be missed by short story fans—and fiction lovers generally.

Rankine, Claudia. The White Card: A Play. Graywolf. Mar. 2019. 80p. ISBN 9781555978396. pap. $16; ebk. ISBN 9781555978860. DRAMA
Author of Citizen: An American Lyric, a New York Times best seller and a National Book Critics Circle Award winner in poetry (it was also nominated in criticism), MacArthur Fellow Rankine explores the issues of whiteness as the default setting in our racially rich yet racially divided society. Her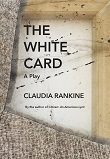 first published play is divided into two scenes. The first features a dinner party thrown by powerhouse Manhattanites Virginia and Charles for rising artist Charlotte that backfires dramatically, while the second features a conversation between Charlotte and Charles in her studio that finally considers what—and who—is on display.

See, Lisa. The Island of Sea Women. Scribner. Mar. 2019. 320p. ISBN 9781501154850. $27; ebk. ISBN 9781501154874. CD. LITERARY FICTION
This follow-up to The Tea Girl of Hummingbird Lane by New York Times best-selling See takes place on Korea's Jeju Island, known for women divers called the Haenyeo, who risk their lives doing hard physical labor while the men stay home to tend the children. Here, two fledgling divers become fast friends despite obvious contrasts—Young-sook's mother is the lead diver, while Mi-ja is diminished in others' eyes because her father collaborated with the Japanese. But then something big happens to test their friendship. With a 200,000-copy first printing and a ten-city tour.