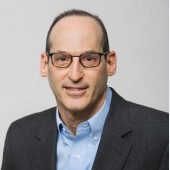 If your institution accepts transfer students, particularly if it accepts a large number of them, you know they can fall through the cracks when it comes to getting the same level of attention as freshmen. Now that transfers are getting more attention nationally, academic librarians may want to follow suit.
Before arriving at my current institution, I was at one that barely had any transfer activity at all, followed by one that had a serious issue with students transferring out to other institutions after their first year. Neither of those two experiences prepared me for an institution that depends on the addition of thousands of transfer students to maintain adequate enrollment in the upper classes. Given the typical staffing levels of academic libraries and the size of incoming freshmen classes, scaling up to include incoming transfer students is a considerable challenge for academic librarians. Even when we'd like to do more, our institutions may provide us with few clear cut channels to conduct effective outreach to transfer students. New studies of transfer students are yielding insights into their needs and it may be that academic librarians will want to pay more attention to support their learning and success. It will take creative thinking to accomplish that while still attending to incoming freshmen.

TRANSFER STUDENTS ARE IN
At many colleges and universities, transfer students are an afterthought. Compared to the level of programming and services for entering freshmen, it can certainly appear that transfers are overlooked. Yet transfers make up nearly 40 percent of the enrollment in colleges and universities. While community colleges are a traditional starting point for transfer students, many others start at a four-year institution and transfer when they realize their first choice was the wrong one. Private, more selective institutions that never accepted them in the past are opening their doors to transfer students. With predictions that the number of traditionally aged students will decline over the next decade, transfers are now seen as a steady source to keep enrollments stable. That is certainly one explanation for the increased interest in them. There is an expectation of greater competition between institutions for a limited pool of transfer students. These students have traditionally helped make up for some dropout loss, but perhaps there's something different happening when Princeton University admits a small group of transfer students for the first time since 1990.

REMOVING HURDLES

Multiple factors contribute to barriers for students wanting to transfer to a new college. According to a New York Timesarticle on the recent surge of interest in transfer students, confusion over transfer credits for coursework, tuition costs, and lack of financial aid are typical challenges that colleges are addressing to ease access. Instead of lengthy admission waits, institutions are streamlining application and enrollment so that transfers can quickly find out how many credits they will get. Then, within a few days instead of weeks or months, transfers will receive an admission offer if accepted. Colleges and universities are eliminating other practices that may disadvantage transfers, such as requiring admission deposits before students know how many of their credits will be accepted. Where the change is most noticeable is with selective institutions. To diversify and increase access for minority and low-income students, those institutions now actively recruit and seek to enroll transfer students from community colleges. The bad news is that, according to the Transfer and Mobility Study for 2018, only 5.6 percent of those students actually transfer to a four-year institution. That needs to improve. Will four-year institutions, in need of more transfer students, make the transition for community college students straightforward and supportive in ways they've never done before?

DO YOU KNOW YOUR TRANSFERS?

When it comes to support from academic librarians, transfer students may as well be invisible at many of our institutions. With our focus on making sure first-year students have a great experience, transfers frequently get overlooked. Our literature has a limited number of articles about transfer students in comparison to those focusing on services and learning activities for first-year students. My searches found about four times the number of the latter compared to the former.
That's not to say that transfers students are of no interest to academic librarians. The challenge is that within our own institutions, connecting with transfers is often no easy task. Transfers students can receive credit for or are able to opt out of the traditional introductory reading and writing courses where librarians introduce students to research skills.
One thing that is likely to change is the treatment of transfer students. As the institutional focus on transfers grows, as evidenced by their current surge of popularity, efforts to enroll and retain them will increase in importance. As Alicia Abney wrote in her essay, "The Complexities of Transfer Students," "If students know that we all care and that we are all absolutely willing to devote our time to their goals and ideas, they are more apt to return in following semesters and become successful students."
Academic librarians have proven themselves adept at serving at-promise (a term reclaimed from "at risk") students. We are well positioned to work with our colleagues to, as Abney says, devote our time to their goals and ideas. A starting point, in academic libraries, would be to raise the profile of transfer students and communicate that successfully finishing their education at our institution is equally important as those students who start their academic careers here.