Brightwell, Emily. Mrs. Jeffries Delivers the Goods. Berkley. Mar. 2019. 304p. ISBN 9780451492227. pap. $16; ebk. ISBN 9780451492234. MYSTERY
Housekeeper to Inspector Gerald Witherspoon of the Metropolitan Police Department, Mrs. Jeffries has been on hand through 37 cases to help him solve crime in this popular Victorian mystery series. Here, snooty , supremely entitled layabout Stephen Bremmer is dramatically poisoned at the Lighterman's Ball, and our daring duo uncovers issues of unrequited love and a killer poised to kill again.

Childs, Laura. Broken Bone China. Berkley. Mar. 2019. 320p. ISBN 9780451489630. $26; ebk. ISBN 9780451489654. MYSTERY
Setting is everything: here, the author of the New York Times best-selling "Tea Shop Mysteries" sends Theodosia Browning off to serve tea at a hot-air balloon rally. Suddenly, a snappish little drone crashes into one of the balloons, sending its three passengers plungingly to their death. When Theo learns that one of them was the CEO of a local software company who owns a rare, much-sought-after Revolutionary War Union Jack flag, she laces on those gumshoes.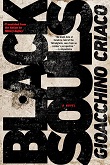 Criaco, Gioacchino. Black Souls. Soho Crime. Mar. 2019. 288p. tr. from Italian by Hillary Gulley. ISBN 9781616959975. $25.95; ebk. ISBN 9781616959982. MYSTERY
Born into a family of shepherds in Italy's rugged Calabria, Criaco was a University of Bologna–degreed lawyer until he published this book to huge international clamor in 2008 (there's even a multi-award-winning film, released in 2014). In Calabria's Aspromonte Mountains, three friends—smart Luciano, cheerful Luigi, and a nameless, dark-hearted narrator—escape poverty via a life of crime. Drawing on history and mountain lore as he exposes the 'Ndrangheta, the region's pervasive mafia, Criaco shows us that violence leads inevitably to more violence.

Daugherty, Christi. A Beautiful Corpse. Minotaur: St. Martin's. Mar. 2019. 336p. ISBN 9781250148872. $26.99; ebk. ISBN 9781250148896. CD. MYSTERY
An American crime reporter who moved to England and had killer success with the YA thriller series "Night School," Daughtery recently published her first adult novel, The Echo Killing (a "spine-tingling, gritty mystery," LJ). Here, when 24-year-old Naomi Scott is murdered in downtown Savannah, the suspects includes her boyfriend, who has a criminal past; her boss, who once stalked another young woman; and the district attorney's son she once dated with explosive results. On the case, crime reporter Harper McClain is getting pressured to produce results, and she senses that someone is watching her.

Evanovich, Janet & Peter Evanovich. The Big Kahuna. Putnam. Mar. 2019. 320p. ISBN 9780525536642. $28; ebk. ISBN 9780525536659. lrg. prnt. CD/downloadable. MYSTERY
In this next in the New York Times best-selling series (following The Pursuit), rule-obsessed FBI Agent Kate O'Hare again joins with rule-bending con man Nicholas Fox to take on another case that the FBI would ordinarily shrug off. Now they are tasked with finding a Silicon Valley billionaire familiarly called the Big Kahuna. Beyond the man's wife and business partner, both rapacious, the only lead is the missing man's son, living the high life (think multiple meanings there) in Hawaii. So Kate and Nick go undercover as a married couple in a laid-back surfer community.

Giordano, Mario. Auntie Poldi and the Vineyards of Etna. Houghton Harcourt. Mar. 2019. 352p. tr. from German by John Brownjohn. ISBN 9781328919021. $24; ebk. ISBN 9781328918949. MYSTERY
Having launched his career here with Auntie Poldi and the Sicilian Lions, a Discover and an IndieNext pick, Munich-born Giordano continues the story of the Prosecco-guzzling Auntie Poldi, who has retired to Sicily from Germany only to find mayhem amid the gaudy melon-flowers. Here, a dog's poisoning and a neighbor's disrupted water supply presage trouble from the Mafia, and soon there's a corpse in the vineyard.

Griffiths, Elly. The Stranger Diaries. Houghton Harcourt. Mar. 2019. 352p. ISBN 9781328577856. $24. CD/downloadable. MYSTERY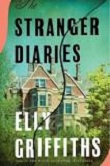 High school English teacher Clare Cassidy is understandably upset when a good friend and colleague is found dead but truly undone to learn that a line from "The Stranger," a celebrated story by her beloved Gothic writer R.M. Holland, has been left with the body. To steady herself, she starts keeping a diary, only to find someone else's handwriting amid her words, offering the threatening observation, "Hallo Clare. You don't know me." Sounds like Griffiths is out to show why she's a CWA Dagger in the Library Award winner.

Margolin, Phillip. The Perfect Alibi. Minotaur: St. Martin's. Mar. 2019. 320p. ISBN 9781250117526. $27.99; ebk. ISBN 9781250117533. CD. MYSTERY
Convicted of rape owing to solid DNA evidence, a local college athlete is granted a new trial when a second rape is committed while he is behind bars—and the DNA evidence matches that in the first assault. Thereafter, his original lawyer vanishes and the lawyer's partner is murdered—all of which creates trouble for Robin Lockwood, who finds herself defending the initial victim in a civil lawsuit against the man she accused, whom she now fears is stalking her. Another keenly intricate plot from the New York Times best-selling author, recently seen with The Third Victim.

Pattison, Eliot. Bones of the Earth: An Inspector Shan Tao Yun Mystery. Minotaur: St. Martin's. Mar. 2019. 320p. ISBN 9781250169686. $27.99; ebk. ISBN 9781250169693. MYSTERY
Having opened the Inspector Shan series with the Edgar Award–winning Skull Mantra, Pattison now closes it with the inspector's tenth outing. Shan Tao Yun is bothered by the execution of a reputedly corrupt Tibetan, suspecting that is was in fact contrived murder, then further confused when a monk accused of killing soldiers with Buddhist magic is suddenly made special deputy to the county governor. It looks as if a big power struggle has been launched; will he survive?

Perkins, S.C. Murder Once Removed. Minotaur: St. Martin's. Mar. 2019. 336p. ISBN 9781250189035. $26.99; ebk. ISBN 9781250189042. MYSTERY
In this winner of the 2017 Malice Domestic Best First Traditional Mystery competition, Texas genealogist Lucy Lancaster's billionaire client, Gus Halloran, announces on live TV that he suspects Texas senator Caleb Applewhite of murdering Seth Halloran. Okay, that murder transpired in 1849, but trying to determine what really happened lands Lucy in the midst of a present-day killing.

Raybourn, Deanna. A Dangerous Collaboration. Berkley. Mar. 2019. 352p. ISBN 9780451490711. $26; ebk. ISBN 9780451490735. MYSTERY
Posing as the fiancée of colleague Stoker's brother, who wants someone familiar by his side at Lord Malcolm Romilly's house party, Victorian adventuress Veronica Speedwell lands on an island off Cornwall. Sounds glam, but the party guests are all connected to Romilly's wife, Rosamund, who vanished on their wedding day, and things soon get spooky. Fourth in a series after A Treacherous Curse; Raybourn also does the New York Times best-selling Lady Julia Grey series.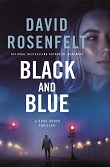 Rosenfelt, David. Black and Blue. Minotaur: St. Martin's. Mar. 2019. 336p. ISBN 9781250133144. $26.99; ebk. ISBN 9781250133151. CD. MYSTERY
A New Jersey state police officer who suffers from amnesia after being shot in the line of duty, Doug Brock is roped into a case he was investigating before his accident and starts wondering why he eliminated one obvious suspect. Reconstructing what happened leads him into dark territory indeed. Third in a series (after Fade to Black) from the Edgar and Shamus Award-nominated author.