Aboulela, Leila. Elsewhere, Home. Black Cat: Grove. Feb. 2019. 224p. ISBN 9780802129130. pap. $16. SHORT STORIES
Sudanese-born, Scottish-based Aboulela won the inaugural Caine Prize for African Writing in 2000 and has since seen works from Minaret to The Kindness of Enemies garner acclaim, awards, and nominations. In her first story collection since 2001's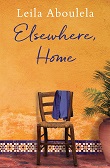 Coloured Lights, short-listed for the Commonwealth Writers Prize, Aboulela again plumbs the immigrant and particularly West–Middle East experience, as characters painfully recall the old and adapt to the new. One woman, for instance, finds that as her identity shifts, so does her perspective on an author with whom she shares a cultural background.
Collins, Kathleen. Notes from a Black Woman's Diary: Selected Works of Kathleen Collins. Ecco. Feb. 2019. 464p. ed. by Danielle Evans. ISBN 9780062800954. pap. $17.99; ebk. ISBN 9780062800961. LITERATURE
Published posthumously in 2016, the short story collection Whatever Happened to Interracial Love? was for too many readers their first encounter with the viscerally smart Collins, a groundbreaking African American filmmaker and playwright who died in 1988 at age 46. This new work features more acute and lucidly rendered stories spanning the Civil Rights era, plus the screenplay of Collins's film Losing Ground, in which a professor acting in a student film finds unsettling parallels to her own life, and the script for The Brothers, a play about the impact of sexism and racism on a middle-class black family. Then there are the raw and revelatory diary entries. The portrait of a young black intellectual being rediscovered; with a 30,000-copy first printing.
Hannah, Sophie. The Next to Die. Morrow. Feb. 2019. 416p. ISBN 9780062388353. $26.99; ebk. ISBN 9780062388377. lrg. prnt. PSYCHOLOGICAL SUSPENSE
Billy Dead Mates: he's the nasty new killer on the block, who picks pairs of best friends and then picks them off one at a time, presenting each with a little white book before he does the dirty deed. The police find their work complicated by revelations from a frightened woman who's been watching the news, and folks in general are scared, particularly stand-up comedian Kim Tribbeck, who was handed one of those books by a stranger at a gig. She hasn't got any friends to be murdered with, so was the stranger really Billy? From the New York Times best-selling author; with a 75,000-copy first printing.
Khalifa, Khaled. Death Is Hard Work. Farrar. Feb. 2019. 192p. tr. from Arabic by Leri Price. ISBN 9780374135737. $25; ebk. ISBN 9780374717643. LITERARY
An elderly man who passed away peacefully left his younger son with one request: to bury him in the family plot in their ancestral village. Though the man was hardly an ideal father, the son dutifully rounds up his tetchy brother and sister and persuades them to join in the two-hour drive to the village. The only complication: this is Syria, and as they leave Damascus for the countryside, the siblings are imprisoned, interrogated, and bombarded by the various competing factions that stand between them and the cemetery. Winner of the Naguib Mahfouz Medal and finalist for the International Prize for Arabic Fiction, Khalifa himself refuses to leave Damascus and remains a key chronicler of the city's fate.
Manji, Irshad. Don't Label Me: A Conversation for Divided Times. St. Martin's. Feb. 2019. 272p. ISBN 9781250157980. $27.99; ebk. ISBN 9781250182869. SOCIAL SCIENCE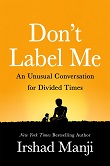 A Muslim immigrant from Africa, author of the New York Times best-selling The Trouble with Islam Today, founder of the award-winning Moral Courage Project at the University of Southern California, and the first Chutzpah award winner selected by Oprah Winfrey, Manji has the credentials to speak persuasively about how to launch a conversation with the "other" with whom one might disagree. Her imagined "other" in this book is an old dog name named Lily, as she comes from a culture that demonizes the canines among us. Just the book we need in our divided times.
Scharer, Whitney. The Age of Light. Little, Brown. Feb. 2019. 384p. ISBN 9780316524087. $28; ebk. ISBN 9780316524094. lib. ebk. ISBN 9780316422550. CD/downloadable. HISTORICAL
A debut novelist who has already collected numerous honors, e.g., the Emerging Artist Award in Literature from the St. Botolph Club Foundation, Scharer proves herself with a particularly felicitous choice of subject: she portrays the fraught relationship between Vogue model–turned–photographer Lee Miller and artist Man Ray, with 1930s Paris and World War II as backdrop. In particular, she shows Miller rebelling against her role as muse and going her own way, provoking her mentor's jealous rage. With a 150,000-copy first printing, which says something.